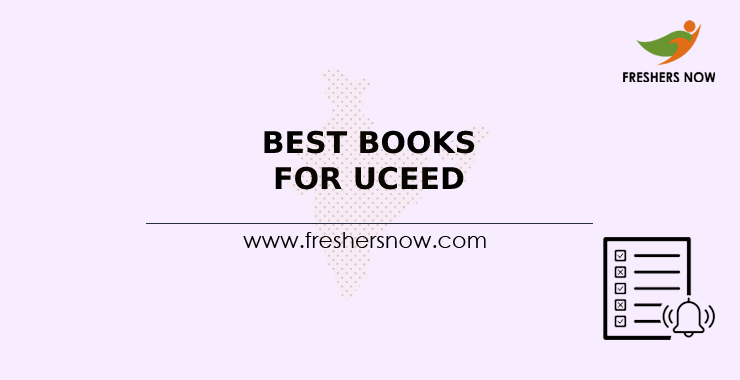 Best Books For UCEED 2022 Preparation: Best Book For UCEED Exam Preparation is this what you are looking for? You have landed in the right place. This informative article will give you all the necessary information about the UCEED Preparation Books. Additionally, will include all the essential points to consider. Are you preparing for UCEED 2022? This is a significant article. As you can get your hands on the most prominent UCEED study material. Consequently, aspirants should choose the Best Books For UCEED Exam Preparation. Consider these Books For UCEED Entrance Exam Preparation.
Furthermore, the Best Books For UCEED contains important topics which are included in Syllabus. Books for UCEED 2022 should not be randomly picked. You have always set criteria for UCEED Selection. One of the things that you need to consider is Knowing your difficulty levels. Always make sure that you are considering recommending.
To Follow
Firstly, Ensure that you are not buying bulk study materials.
Secondly, Be aware of the book publications and the type of books that you are using in your preparation.
Thirdly, Understand the book in a conceptual manner. The books that you are picking should always be a guiding tool.
Fourth, Be cautious about the accessibility for the practice booklets. This might be helpful for easy understanding of the pattern of questions.
Finally, Access to mock tests should be included in the reference books. This will further be helpful.
Best Books For UCEED 2022
| | |
| --- | --- |
| Book Name | Author/ Publisher |
| UCEED (BDes) Entrance Books and Test Series | AFA India |
| Cracking CEED & UCEED (with Previous Years' Papers and Mock Tests) | Ashok Goel and Arjun Kamal |
| Comprehensive English for NID, NIFT, UCEED, CEED, NATA, B.Arch & Other Design Entrance Exams | Designologu |
| Quantitative Aptitude | RS Aggarwal |
| Analytical Reasoning, Mental Aptitude, Verbal Aptitude (UCEED Guide) | Institute Of Creative Sciences |
| Verbal and Non-Verbal Reasoning | RS Aggarwal |
| UCEED Design Environment & Social Awareness In Design Perspective Combined With Mental & Verbal Aptitude | Sreejanshilpa |
| NIFT/ NID/ IIFT Entrance Examination Guide | Surendra Kavimandan |
Keep checking our site to know all the latest news and updates about UCEED 2022. For more informative articles stay connected with us at Exams.Freshersnow.Com.