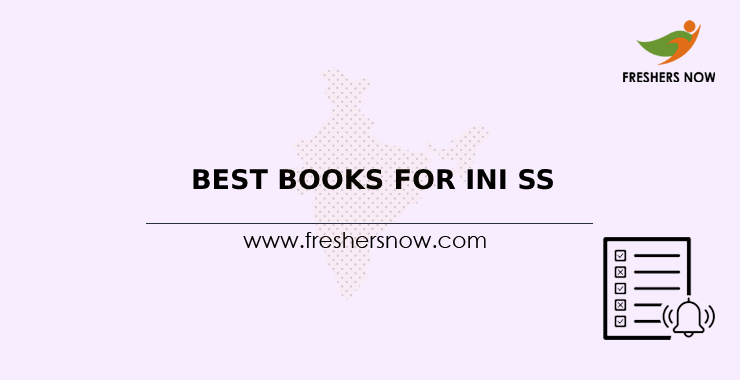 Best Books For INI SS 2022 Preparation | INI SS Books: Read this article and you will definitely qualify in INI SS. This is the article that is going to guide you with Best Books For INI SS 2022 Preparation. You might not want to miss any of the INI SS Books. Follow the article carefully and take notes as you read. It is essential to consider the preparation criteria as well. This will help you pick the best list of books for INI SS. Note down the books which are leveled according to the need of your preparation.
Important Books for INI SS 2022
MCQs In Cardiology For DM
CBS Dm/ MCH Neurology And Neurosurgery Entrance Examination
Review of Endocrinology
Neurology Mcqs For Postgraduate And Superspecialty Medical Entrance Examinations
Cases in Hospital Medicine: An Evidence-based Approach
CBS DM/Mch Neurology and Neurosurgery Entrance Examination (Includes Important
Text, Original Solved MCQ's and Their Explanations) by M.S. Bhatia
Harrison's Principles of Internal Medicine (2 Vol Set) by Joseph Loscalzo
Davidson's Principles and Practice of Medicine
Goldman-Cecil Medicine
You have got all the Important Best Books For INI SS 2022 Preparation. Include these INI SS Books in your preparation respectively. Ace your exam through this article. Follow Exams.Freshersnow.Com for more informative articles.