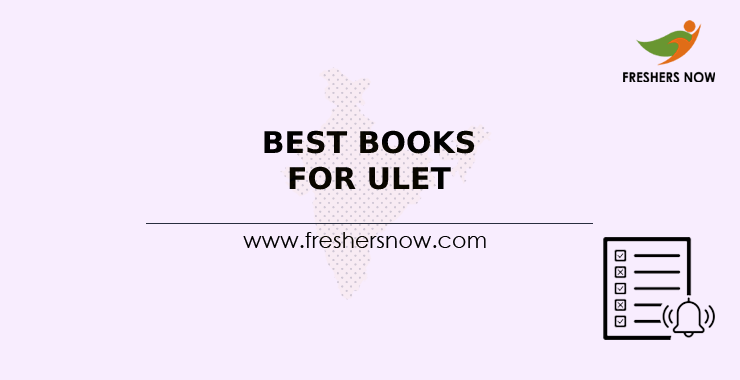 Best Books for ULET 2022 Exam Preparation: Want to gather the right books to prepare for ULET 2022? then it is a must to go through the article. By searching for the ULET 2022 books, we notice that the given books are very important to study. Candidates who desire to ace the ULET 2022 with a high score can collect the book's information and start up the preparation. Along with the list of ULET 2022 books, we have arranged some interlinks for your kind information. Makes use of this article and go with your study plan.
Best Books for ULET 2022 Exam
The listed books here are very useful for the candidates preparing for the ULET 2022 examination. Check the names of the list provided and gather the sources from the markets as soon as possible. Check them out:
General Science for Competitive Exams (Objective & Subjective) by BK Editorial
NCERT Social Science MCQs by Vikash Gautam
Objective English for Competitive Examination by Tata McGraw Hill
LLB Entrance Examination Guide by Jaiswal Pankaj Kumar
Legal Aptitude and Legal Reasoning by A P Bhardwaj
General Science for all competitive exams by PC Mishra
Self Study Guide for LLB Entrance Examination by Arihant Experts
We believe that the list of best books for the ULET 2022 exam will help the candidates to prepare and get to know a lot of information from them. For more information stay connected to our website @ Exams.Freshersnow.Com.