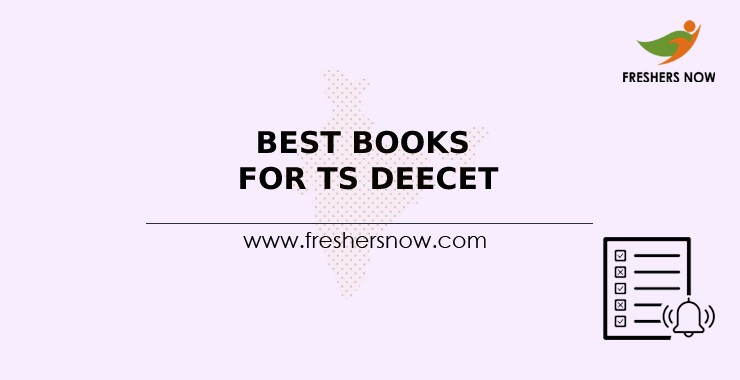 Best Books for TS DEECET 2022 Preparation: You shouldn't be picking on some random boos for exam prep. You need to have the Best Books for TS DEECET 2022 Preparation. As you have landed in the right article. You are going to get the right resourceful information on the books that you need to consider for your preparation. As you read through the article. Pick out the list of books that are fitting your exam preparation levels. So that it will convenient to squeeze through the content of the Best Books for TS DEECET 2022 Preparation.
Best Books for TS DEECET 2022 Exam Preparation
Telangana State DEECET (DIET-TTC) Entrance Study Guide – English Medium – Vijeta Competitions
General Knowledge Book for Competitive Exams by Manohar Panday
5000+ General Science Chapter-wise MCQs with Detailed Explanations by Disha Experts
Complete General English by Agrawal Examcart
Rapid General Knowledge 2020 for Competitive Exams by Disha Experts
R.K. Saxena General Knowledge 2020
Concepts of Physics by HC Verma
Objective Physics by Mahesh Jain
Objective General English by S.P. Bakshi
Encyclopedia of General Science for General Competitions by Experts Compilation
General Science by Disha Experts
English Grammar & Composition by S.C. Gupta
Objective English for Competitive Examination by Hari Mohan Prasad & Uma Sinha
S Chand's Advanced Objective General Knowledge by RS Agarwal
General Knowledge Manual 2020 by Pearson
Manohar Pandey's GK
Objective Mathematics – R.D.Sharma By Dhanpat Rai Publication
Diploma In Elementary Education By Manav Books
Telangana General Knowledge by RPH Editorial Board
To conclude, the article has given the best resource for Books for TS DEECET 2022 Preparation. Good luck with the exam. And keep checking our site using Exams.Freshersnow.Com for all the latest news.