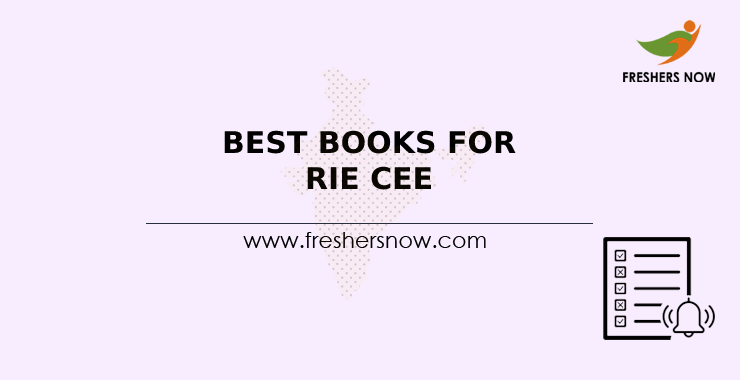 Best Books for RIE CEE 2022 Preparation | RIE CEE Books: Here are the Best Books for RIE CEE 2022 Preparation. These RIE CEE Books will guide you to the best of your ability. You can enhance your preparation levels through this list of books for RIE CEE 2022. Eventually, you can target your goal and achieve the desired score. All you need to do is to make sure that you are well aware of your preparation criteria. This will help you to pick out the books for RIE CEE conveniently.
How to Choose Best Books for RIE CEE?
Candidates opt for those RIE CEE books that contain the updated syllabus and the exam pattern.
Select RIE CEE Reference books that are written and published by reputed authors.
Pick out the books that have topics and subtopics well covered.
Additionally, aspirants can also choose books that are recommended by coaching institutes or educational sectors.
Finally, choose books according to the latest versions.
RIE CEE Exam Best Books
Learning And Teaching – Suresh Bhatnagar and Premlata Maisnam
GGSIPU: B.Ed. Common Entrance Test Guide: B.Ed. Entrance Exam Guide (Popular Master Guide) – RPH Editorial Board
Delhi University B.Ed. Bachelor of Education-Joint Entrance Exam – Arihant Experts
IGNOU B.Ed. – GKP
Guide to D.U. B. El. Ed.Common Entrance Exam – Nidhi Taneja and Student Aid Publications.
BHU Banaras Hindu University B.Ed Bachelor of Education Entrance Exam – Arihant Experts
To conclude, Best Books for RIE CEE 2022 Preparation are well guided through this article. Get your list of RIE CEE Books and ace your preparation. Follow us at Exams.Freshersnow.Com for articles.