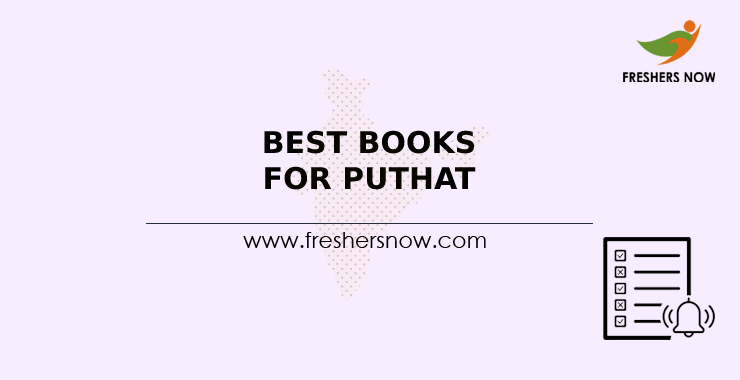 Best Books for PUTHAT 2022 Exam Preparation will guide you with all the relevant assurance you need to bag up for the exam. Candidates, you will surely get all the required books that your preparation might be demanding. We are well aware that the PUTHAT or Panjab University Tourism & Hospitality Aptitude Test is considered a common entrance examination conducted for admission into the Bachelor of Tourism and Travel Management (BTTM) and Bachelor of Hotel Management and Catering Technology (BHMCT).
Aspirants who are willing to get into the university have to make sure that they are investing in the right criteria of preparation. This begins with the consideration of the Books for PUTHAT 2022. Whilst implementing the right set of PUTHAT Books candidates can eventually perform well in the exam. Moreover, it is essential to consider the standards of the syllabus of PUTHAT and the exam pattern of PUTHAT that can be helpful in making an estimate of topics that they need to prepare for.
Subject Wise Best Books for PUTHAT 2022
There are many books available for PUTHAT exam preparation. Each book has a different approach to covering the topics mentioned in the syllabus of the hotel management exam.
English Aptitude
The language section indeed demands understanding words and using vocabulary books. So, in this section, we are going to give the Best Books for English Aptitude. So that it will make language learning easy, above all, aspirants should focus on their language proficiency so that they can understand their level of grasping and understanding the language and its use. Here are some of the books that you can consider for the English section.
Wren and Martin's English Grammar
Arihant General English for all Competitive Examinations
Pearson's English
Tata McGraw-Hill
Word Power Made Easy by Norman Lewis
Barron's 333 Words
Princeton 1014
Manhattan 1000 Word List
Current Affairs and General Awareness
This section of the article will give you the Books for Current Affairs and General Awareness for PUTHAT Exam. aspirants should make a special note that GK keeps updating on a regular basis. So they should choose books in reference to the trends that are happening across the globe. However, there are no particular books which will assure the preparation. But, surely can rely on the relevant magazines and quarterly books that are timely issued. Here are some of the references that you can use.
Pratiyogita Darpan
Manorama Yearbook
Pearson India Yearbook
Competition Review Yearbook
Lucent's GK
Arihant General Knowledge
Reasoning Ability
Grab the best Reasoning Ability Books in one go. Candidates before you pick out the list of books for Reasoning make sure that you are well adaptable to the level of preparation and solving criteria. Focus on problem-solving skills and choose books eventually. Some of the significant books that can be considered for PUTHAT exam preparation are as follows –
Quantitative Aptitude Question Papers for Banks and other Govt. entrance exam
Quantitative Aptitude ebook (ALL Parts Solved) by R S Agarwal
Verbal and Non-Verbal Reasoning by RS Aggarwal
501 Challenging Logical reasoning Practice Book
Verbal Reasoning Book by R S Agarwal
A new approach to Reasoning By B.S. Sijwali & S. Sijwali Arihant
Reasoning Book for Competitive Examinations by Pearson
Analytical Reasoning by M.K Pandey
Hospitality Industry Awareness
Here we have the Hospitality Industry Awareness Books for PUTHAT Exam. candidates note that this is a major-based section. They have to focus on the basics and the advanced level of topics that are within. Be careful in choosing the books as they have to have good coverage of the interlinked concepts. The following list of books is recommended for hotel managers.
The Heart of Hospitality: Great Hotel and Restaurant Leaders Share Their Secrets by Micah Solomon
Be our Guest: Perfecting the Art of Customer Service by The Disney Institute and Theodore Kinni
7 EASY Ways to Show Your Employees YOU Care!: A Booklet for Hotel Managers and Others
100 Tips for Hoteliers: What Every Successful Hotel Professional Needs to Know and Do
Exceptional Service, Exceptional Profit: The Secrets of Building a Five-Star Customer Service Organization
The article has aptly provided the Best Books for PUTHAT 2022 Exam Preparation. Candidates whilst picking out the books make sure that they are having relevant criteria of books that you are including in your preparation. There might be many books out there but you have to make a proper analysis of the consideration of books that are being prioritized. All you have to do is pick out the list of books for the PUTHAT 2022 Exam and do well. Also, do not forget to stay connected for more qualitative articles here at – Exams.Freshersnow.Com.