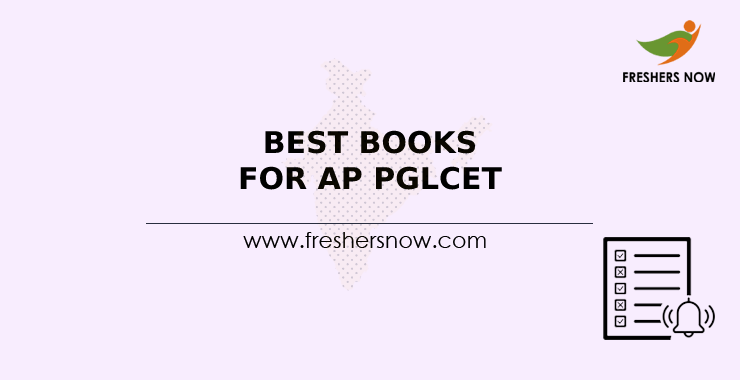 Best Books For AP PGLCET 2022 Preparation: Best Books For AP PGLCET 2022 will be the right start for your exam preparation. The best books can help you crack the AP PGLCET examination with ease. Read through the list of AP PGLCET books that will help you enhance your preparation. Additionally, these books will help you align with the syllabus. Follow along and gain a great amount of knowledge from these books. Subsequently, these books are easily available also. So, in this article, aspirants will find the right information for their exam preparation.
Subject Wise Best Books For AP PGLCET 2022
AP PGLCET Jurisprudence Books
Jurisprudence I by Garima Tiwari
Jurisprudence and Legal Theory by NV Paranjape
AP PGLCET Constitutional Law Books
Introduction to the Constitution of India by Brij Kishore Sharma
Constitution of India by VN Shukla
AP PGLCET Public International Law Books
An Introduction to Public International Law by SK Verma
Public International Law by SRA Rosedar
Mercantile Law Elements of Mercantile Law by ND Kapoor
AP PGLCET Labour Law Books
MCQs in Industrial Relations and Labour Laws by Juli Verma
MCQ'S On Human Resource Management Labour & Social Welfare Labour Welfare & Industrial Relations by A Vamsi
AP PGLCET Crimes and Torts Books
Law of Torts by Dr RK Bangia
Criminal Law by Dr RK Bangia
AP PGLCET IPR & Other Laws Books
A Handbook On Corporate and Other Laws by CA CS Munish Bhandari
A Handbook On Corporate and Other Laws by Sourabh Bindal
To conclude, all the Best Books For AP PGLCET 2022 Preparation are well structured in this article. Be vigilant whilst picking out the books for exam prep. Stay connected with us for more informative articles – Exams.Freshersnow.Com.